Welcome to the Banjo-Kazooie Wiki!
We are currently working on 909 articles, and you can help.
Games | Characters | Enemies | Bosses | Locations | Items | Objects | Abilities | Transformations | Minigames | Secrets and Easter eggs | Music | Affiliates | Wiki Tutorial
Gruntilda Says:
"When Tooty is a big ole lump, I've got just the frock to hide her rump!"
Wiki Poll
Please vote!
<poll> What is your favorite color Jinjo in the Banjo-Kazooie series? Purple Blue Green Orange Red Yellow White Brown Black Grey </poll> Vote on other polls at the Poll History.
Submit your poll ideas on the Poll Suggestions Page.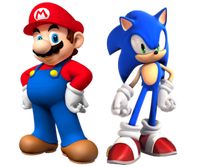 Community content is available under
CC-BY-SA
unless otherwise noted.