Welcome to the Banjo-Kazooie Wiki!
We are currently working on 908 articles, and you can help.
Games | Characters | Enemies | Bosses | Locations | Items | Objects | Abilities | Transformations | Minigames | Secrets and Easter eggs | Music | Affiliates | Wiki Tutorial
Did You Know...
...that there is no underwater version of the Witchyworld theme, even though it is possible to swim underwater in the Dive of Death pool?
Wiki Poll
Please vote!
<poll> What is your favorite color Jinjo in the Banjo-Kazooie series? Purple Blue Green Orange Red Yellow White Brown Black Grey </poll> Vote on other polls at the Poll History.
Submit your poll ideas on the Poll Suggestions Page.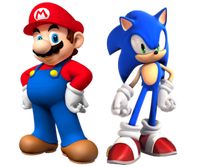 Community content is available under
CC-BY-SA
unless otherwise noted.