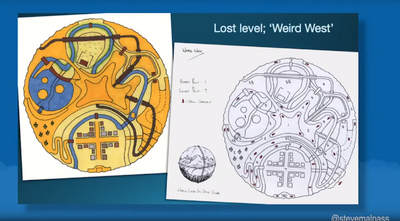 Weird West is a scrapped world from Banjo-Kazooie: Nuts & Bolts. A variety of speculation and scattered developer hints suggests it would have been a western-styled world with a twist, such as polystyrene buildings.
Weird West appears to be quite a late cut. There are several remnants and references left to it throughout the game:
The seaside is the only section of Showdown Town without a world entrance. Instead, it has several boarded-up buildings discussed by local NPCs as being remnants, mentioning the docks used to be "twice as long" and "See all these boarded-up buildings? They used to have doors that led to the Weird West Game World. Legend tells of it being a wondrous place, but alas, it no longer exists."
L.O.G. has a comment relating to a similarly-named area: "You should be grateful, I could've sent you to Hoedown Town. It's awful. The music, the dancing! Oh my!"
The music played during L.O.G.'s Lost Challenges is very western-styled, and could be related to the cut world's music.
There are 131 Jiggies in the game. Adding one more world of a reasonable number of challenges would bring this number to a more even 150. In addition, there is an extra T. T. Trophy that would also be evened out.
There are two Grunty Challenges in Jiggosseum. One of them could have belonged to a cut world.
The inflatable sheep in Banjoland do not fit in the retro-themed area, while they would have fit in a western area.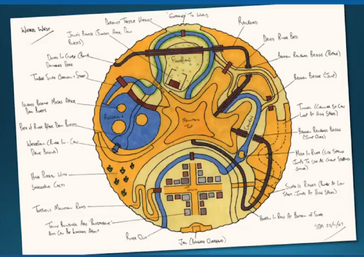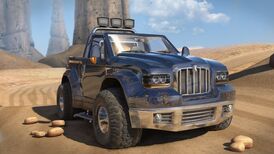 Supposed Weird West Theme
When window pops up click open and wait for the music tune to load.

​
​

Worlds from Banjo-Kazooie: Nuts & Bolts

Community content is available under
CC-BY-SA
unless otherwise noted.